On Friday, 19th November 2021, one of the most explosive batsmen in the world, AB De Villiers announced his retirement from all forms of cricket. He had already taken retirement from international cricket in 2018 and now he is also ending his IPL career and his 10 years long association with IPL franchise Royal Challengers Banglore.
Posting a message on microblogging platform Twitter, he said:
It has been an incredible journey, but I have decided to retire from all cricket. Ever since the back yard matches with my older brothers, I have played the game with pure enjoyment and unbridled enthusiasm. Now, at the age of 37, that flame no longer burns so brightly.
He started his IPL career in 2010 and in a span of 12 years, he played 184 matches and scored 5162 runs with a phenomenal strike rate of 151.7.
He spent most of the time in IPL playing for RCB where he played 154 matches and scored 4522 runs with an average of 41.10 and a strike rate of over 158.
Now with his retirement from all forms of cricket, RCB will have to find a replacement for him.
Also see: MS Dhoni and Josh Hazlewood to be retained by CSK
5 players who can replace AB de Villiers in IPL 2022 for RCB
The replacement of such a legendary batsman is hard to find but here are 5 players who can be the next best fit for RCB in his place.
1. Jos Butler
Jos Butler is one of the cleanest strikers of the ball in the short format of cricket. Other than his batting capabilities he is also an excellent wicket-keeper who doesn't allow the ball to go beyond him.
Whether he plays for England or for his IPL franchise, he always proves to be a headache for the opponent.
Talking about his IPL career, Butler has played 65 matches with an excellent average of 35.14 and an strike rate of 150.
Currently, he is playing for Rajasthan Royals whom he single-handedly propelled to the playoffs in IPL 2018.
He can be the best replacement for ABD for Bangalore and they should go for him in the mega auctions.
2. David Warner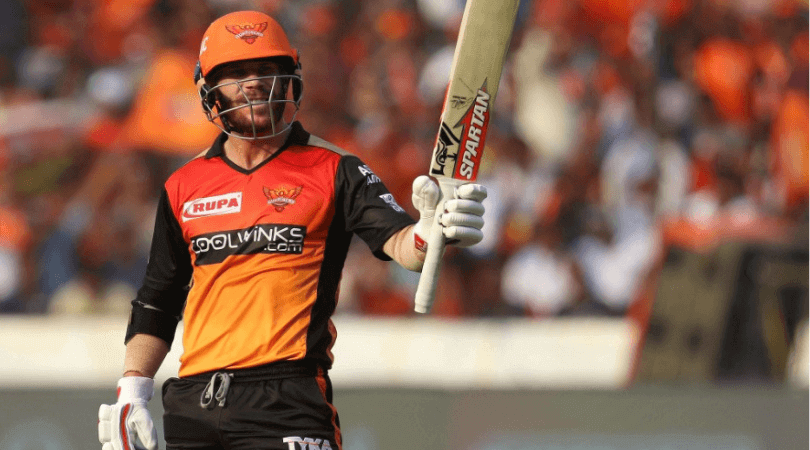 Australia's explosive opener David Warner can also prove to be a better choice for RCB and he has all the qualities required to replace AB de Villiers.
In the recently held T20 world cup, he got the player of the tournament award that shows his batting capabilities in T20 cricket.
Not only this, his performance as an opener for SRH has also been excellent.
He also got the orange cap in the IPL two times and also played a major role in making SRH win their 1st IPL title in 2016.
Virat has stepped down from the captaincy for RCB. So he can also be an excellent choice as a captain for Royal Challengers Banglore who can hope for their 1st IPL trophy under his captaincy.
Also see: IPL 2022 to be held only in India
3. Jonny Bairstow
Another current SRH opener and English cricketer Jonny Bairstow can be a player who should be in RCB's watchlist for replacing ABD.
Just like Butler, Bairstow is also a great hitter of the ball and his T20 stats proves this statement.
Bairstow has scored 3904 runs in 153 innings and with a stike rate of 135 and average of 30. His IPL record is also fantastic where he has scored 1038 runs with an strike rate of 141 and an average of 41 in 28 matches.
He can be very valuable for RCB even at number 4 due to his capability of hitting the ball instantly without taking time.
4. Shimron Hetmyer
West Indians have always been a great striker of the ball and Shimron Hetmyer is not an exception. This young West Indian player can be great addition for the RCB due to his power hitting.
Shimron Hetmyer has made a valuable contribution in for Delhi capitals in the last 2 seasons playing with a strike rate of 148 and 168. He got the super striker of the season award in IPL 2021.
He can be the most dangerous player in the death overs where he plays with an massive strike rate of 198. Other than his batting abilities, he is also a quick fielder and can save valuable runs for his team.
5. Liam Livingstone
Another English cricketer after Butler and Jonny Bairstow, Liam Livingstone is yet another explosive batsman who can be an impressive performer for the RCB. Like his conunterparts, he also has a great power hitting potential and can also be useful with the bowl.
He has scored 4038 runs with an strike rate of 144 in his T20 career which displays his powerhitting potential. He has also played 14 IPL matches and scored runs with an enormous strike rate of 165.
He can also prove useful with the ball as he can bowl off spin as well as leg spin deliveries.